Who We Are
Glenn Talent is a talent management company with values grounded in respect, integrity and loyalty. Relationships are at the centre of everything we do – and it shows. Over 30 years in the business have earned us an enviable reputation among talent and industry insiders, alike.
What We Do
We love what we do and bring this enthusiasm to every aspect of our work. From discovering gifted new talent to finding the perfect fit for a project, we ensure every detail is met with professionalism and our signature personal attention.
In the words of our founder, Susan Glenn, "No one in their right mind would subject themselves to the whims of the industry if they could be happy doing something else." We at Glenn Talent understand the challenges and joys of this dynamic industry, and bring passion, perseverance and a sense of stability to the table for our clients.
With offices in Montreal and Toronto, Glenn Talent Management supports both English and French artists in all major international markets.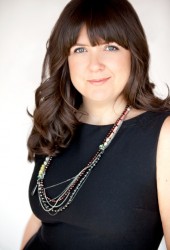 Chelsea McIsaac
President/Owner, Agent
It's no coincidence that children born into the entertainment biz often end up thriving in it. Chelsea McIsaac grew up with an intimate understanding of the industry. She applied this passion to a diverse range of creative roles including Casting Director, Assistant Director, Creative Director, Theatre Producer and Theatre Director. Truly, she knows how it feels to be on the other side of the table.
Now, as a talent agent, she brings this profound knowledge to her work. She has an eye for exceptional talent and takes great pride in growing careers artistically and professionally. Not only does she know the industry inside out, she knows what it takes for businesses and individuals to prosper in it today. Spearheading progress and advancing careers is what Chelsea does each day.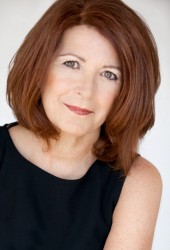 Susan Glenn
Founder
From the moment she began her career as a talent agent in 1985, Susan cultivated and nurtured powerful connections with industry professionals while proudly representing an eclectic roster of English and French-speaking talent. She brought loyalty and fairness to the table and didn't stop until every party was satisfied.
A pro in every sense of the word, Susan worked tirelessly to drive the careers of her clientele and exceed the expectations of casting directors and producers worldwide. Having launched the careers of Jacob Tierney (Josh and S.A.M.) Jay Baruchel (Almost Famous), Rachelle Lefevre (See Jane Date) and Ryan Gosling (The Mickey Mouse Club), today she was one of Canada's most sought-after agents.
It was with great sadness that we said goodbye to our beloved founder and dear friend, Susan, on October 15, 2018. We know that her incredible spirit — generosity of heart, love of the arts, great parties and dance moves — will live on in her family, friends and acting community.